DETAILS
Hot sale fish fillet fish finger machine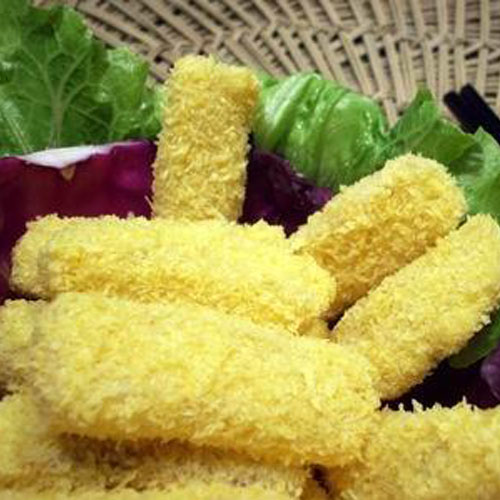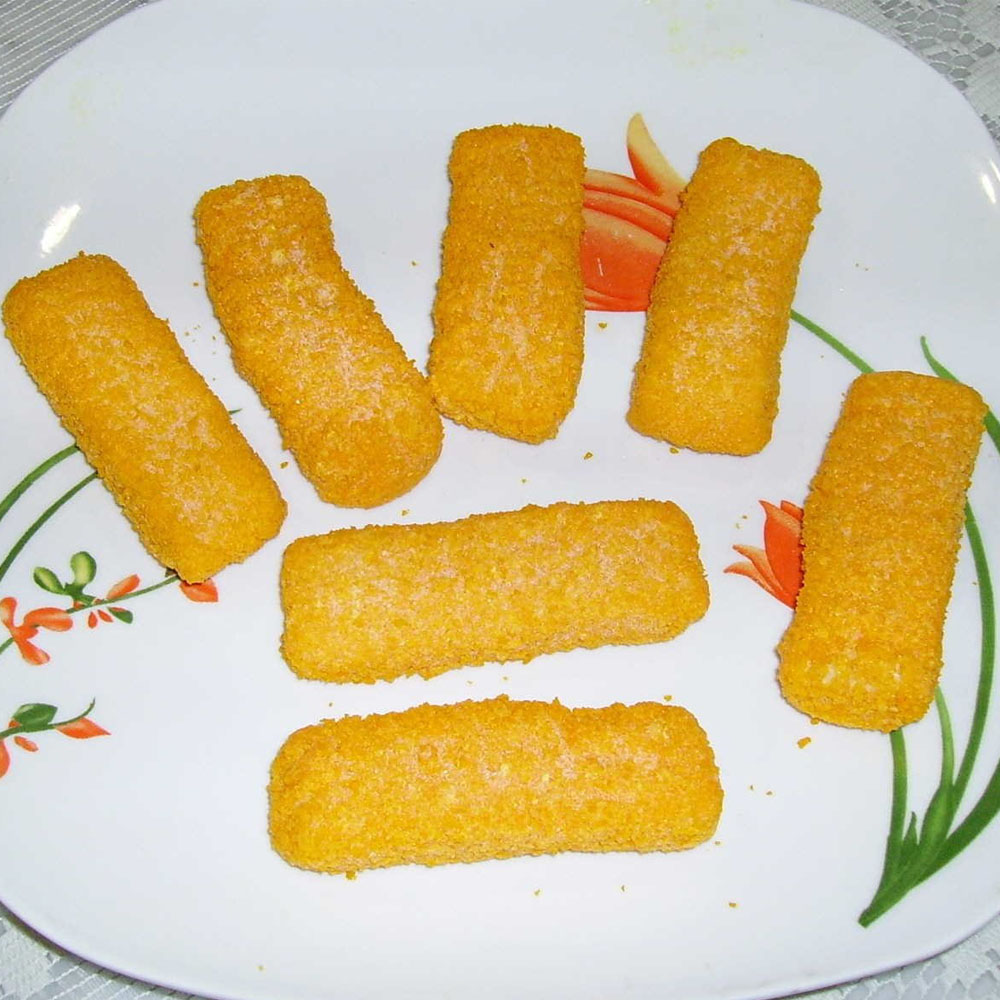 The fish fillet fish finger is made by fresh fish, like whitefish, cod, hake and so on. After cutting, AVN fish finger machine could batter and bread the fish meat. Mostly the fish finger is frozen food saled in supermarket. And people deep fry or bake at home.
Our company supply the fish meat bread and batter machine, which could coat the tempura, powder, bread on the suerface of fish feed.

1. The batter machine.
The batter machine could produce the hamburger patties, Maile chicken nuggets, fish-flavored burger patties, potato pie, pumpkin pie, kebabs and other products. They are ideal sizing equipment for fast food restaurants, distribution centers and food factories.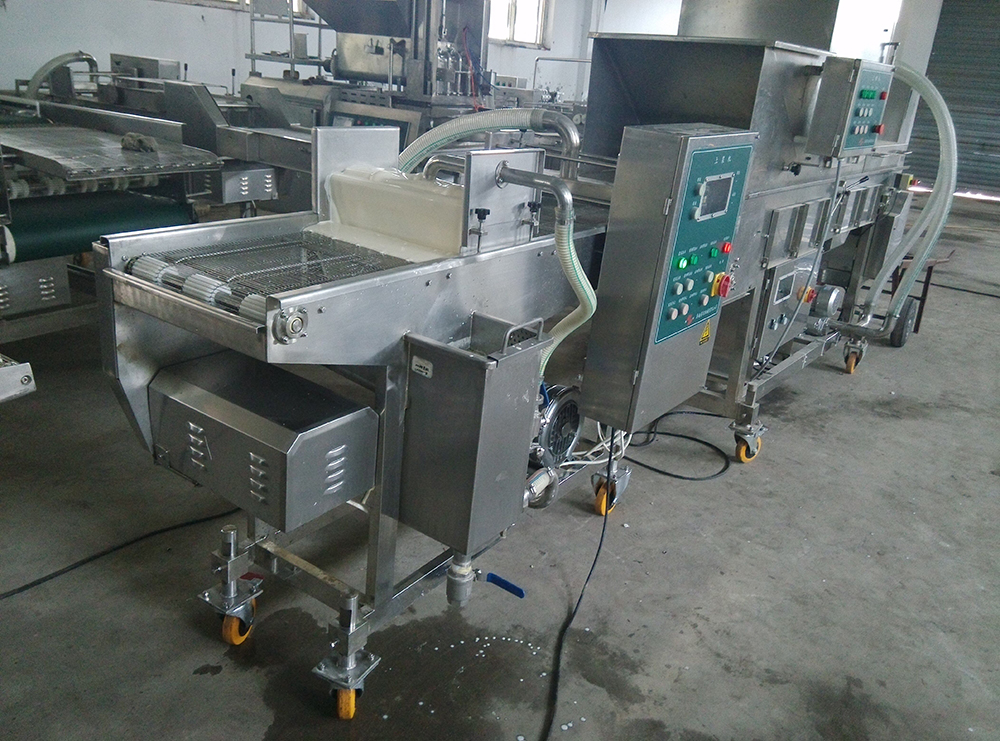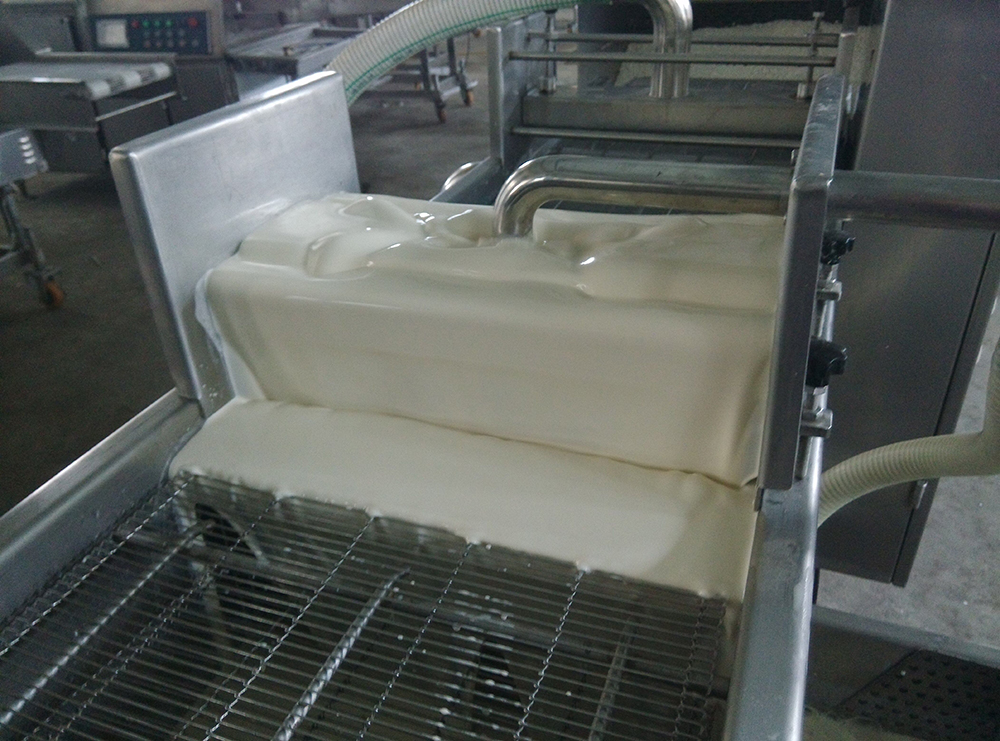 Batter machine specification.
| | | |
| --- | --- | --- |
| Model | 400 | 600 |
| Belt width | 400mm | 600mm |
| Belt speed | 3-18m/min | 3-18/min |
| Input and output height | 1050~50mm | 1050~50mm |
| Power | 2.6 kw | 2.6kw |
| Dimension | 1780*850*1450mm | 1780*1050*1450mm |
Batter machine advantage.
(1).Versatile, wide range of raw materials and products.
(2). Machine could be connected with flour (pulp) machine, forming machine, fryer and other equipment.
(3). Both thin slurry and thick slurry can be used.
(4). Easy to operate.
(5). Hygienic, safe and reliable.
(6). The whole machine is made of stainless steel and other food materials, which meets the sanitary standards and HACCP standards for easy cleaning.
2. Power coating machine.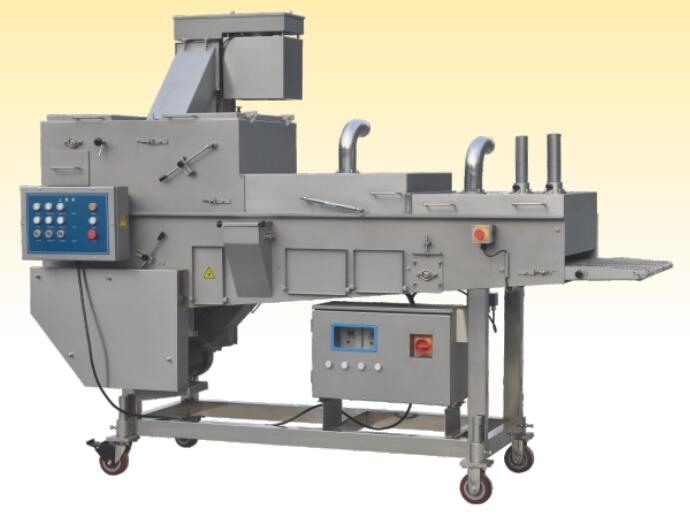 The powder flouring machine could coat with a layer of mixed powder on the belt, to meet the requirements of the next process. It can be connected with the batter machine and the bread crumb machine to form a production line for different products. This machine suits on hamburger patties, chicken nuggets, fish-flavored burger patties, potato pie, pumpkin pie, hash brown and other products.
Power machine specification.
| | | | | |
| --- | --- | --- | --- | --- |
| Speed | Input | Output | Power | Belt Width |
| 3~15m/min | 950±50mm | 1050±100mm | 3.21kw | 600mm |
| Voltage | Weight | Volume Min | Volume Max | Dimension |
| 380v,50hz | 680kg | 68L | 120L | 2660×1125×2285 mm |
3. Bread machine.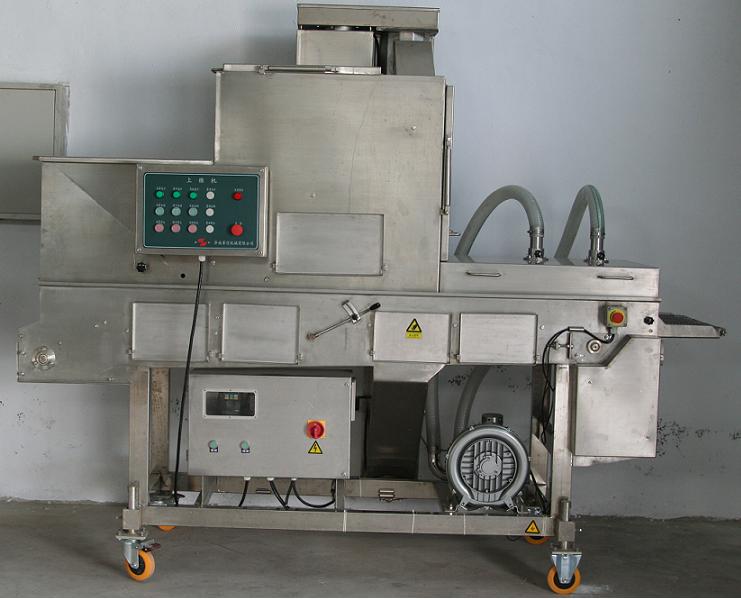 The product passes through the conveyor belt, and bottom is bonded to the breadcrumbs on the lower conveyor belt. The breadcrumbs in the upper hopper are evenly scattered to the upper surface of the product when they pass through the vibrating screen; when they pass through the pressure roller, the breadcrumbs are pressed. Excess powder is blown off as it passes through the air knife; finally the product is transported to the next process.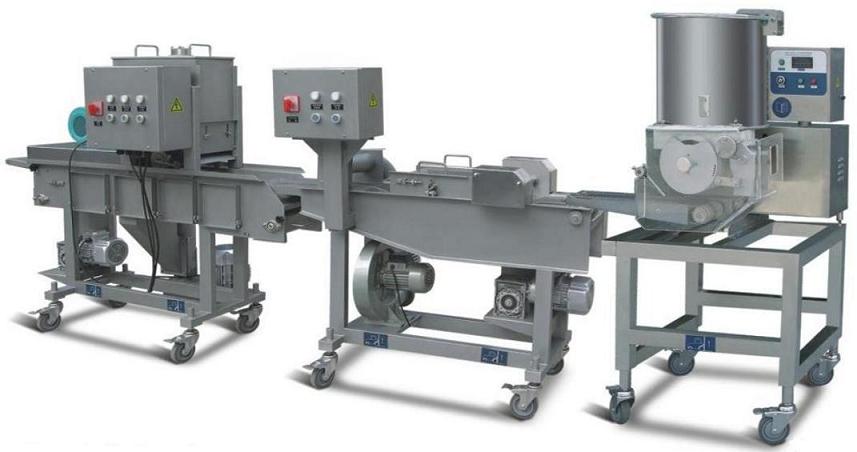 Machine video showing.