DETAILS
Vegan soy meat protein machine line
Protein meat, also known as soy protein meat or artificial meat, is actually a protein product that mimics the color and taste of meat. It is made of high-quality peanut protein powder or soybean and wheat protein as raw materials through heating, extrusion and expansion.
The reason why it is called "protein meat" is that its protein content is much higher than that of general animal meat, and its texture, color and toughness are similar to animal meat. It is determined that the protein content is 2-3 times that of egg, fish, pig, and beef lean protein. It is non-toxic and harmless by the identification of the health department. It is a green, safe and health food.
Soy meat protein is mainly used in meat products, frozen foods (stuffing, pills), vegetarian food, ready-to-eat snack foods, which can effectively improve product quality and reduce costs. It can also be directly used for home cooking and convenient for eating. It is suitable for cold, roast and fry. It is delicious and delicious. It is the first choice for schools, institutions, canteens, western food, Chinese food and catering centers.
The protein meat is soaked in warm water for 20 minutes before consumption, and the water is squeezed out to remove the bean flavor. Protein meat can be mixed with animal meat for cooking or stuffing. It can also be used with other fungi to produce protein canned meat, or add ham to produce soy protein ham. Protein meat has a high protein content and contains essential trace elements of the human body. It has a meat chew when consumed, and the price is not high.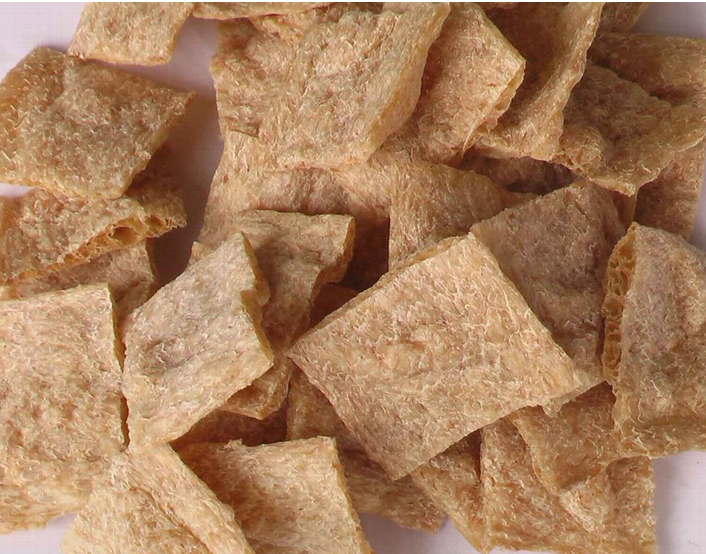 The double screw extruder could produce the soy meat protein by soy bean meal. Soy bean meal is a by-product of soybean oil extraction.
1. The flow chart of vagan soy meat protein machine line.

Mixer machine. This machine could mix soy meal and water together.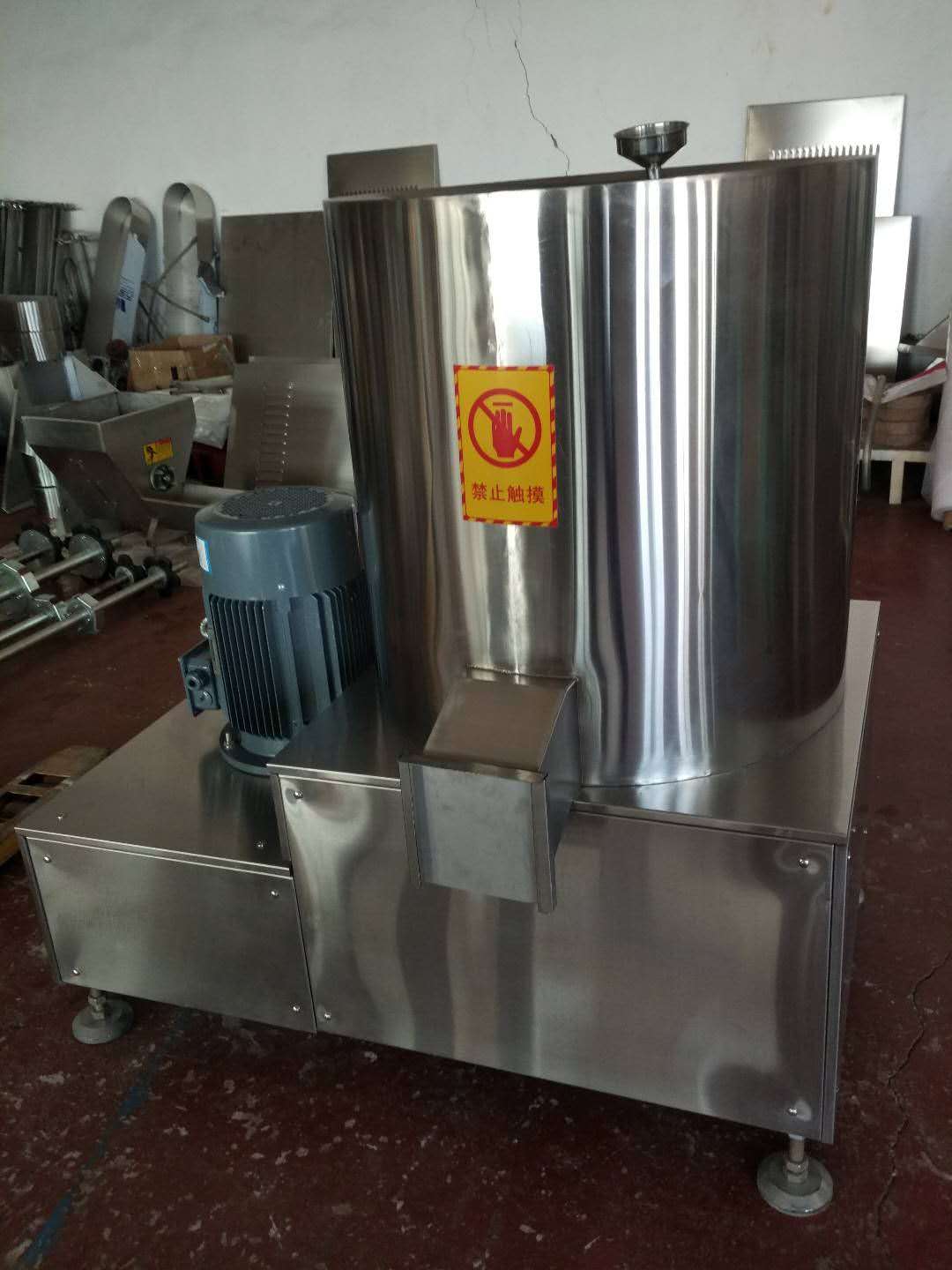 Double screw extruder machine. The extruder could make high temperature and high pressure.

Different moulds could make different shape soya meat protein.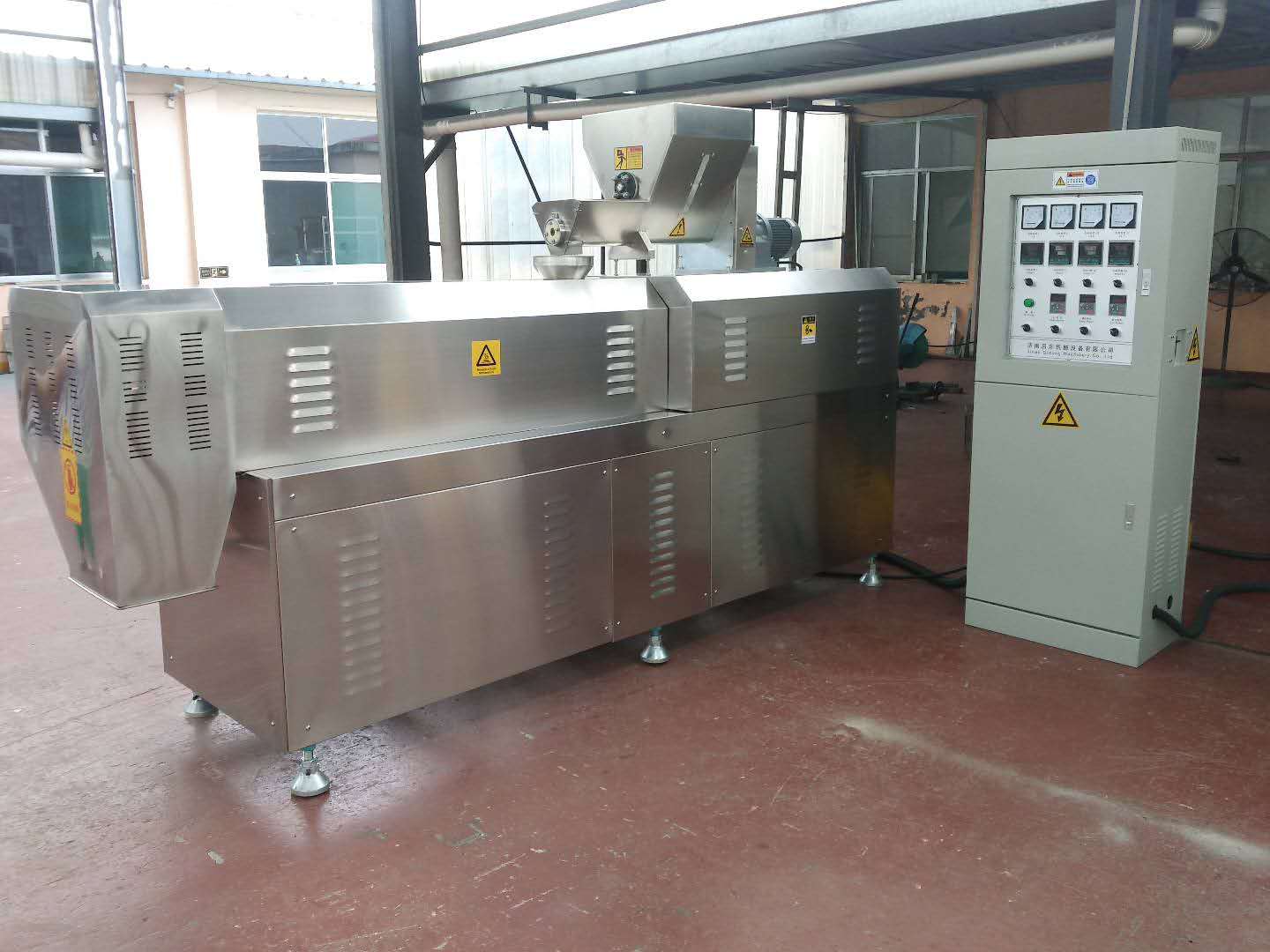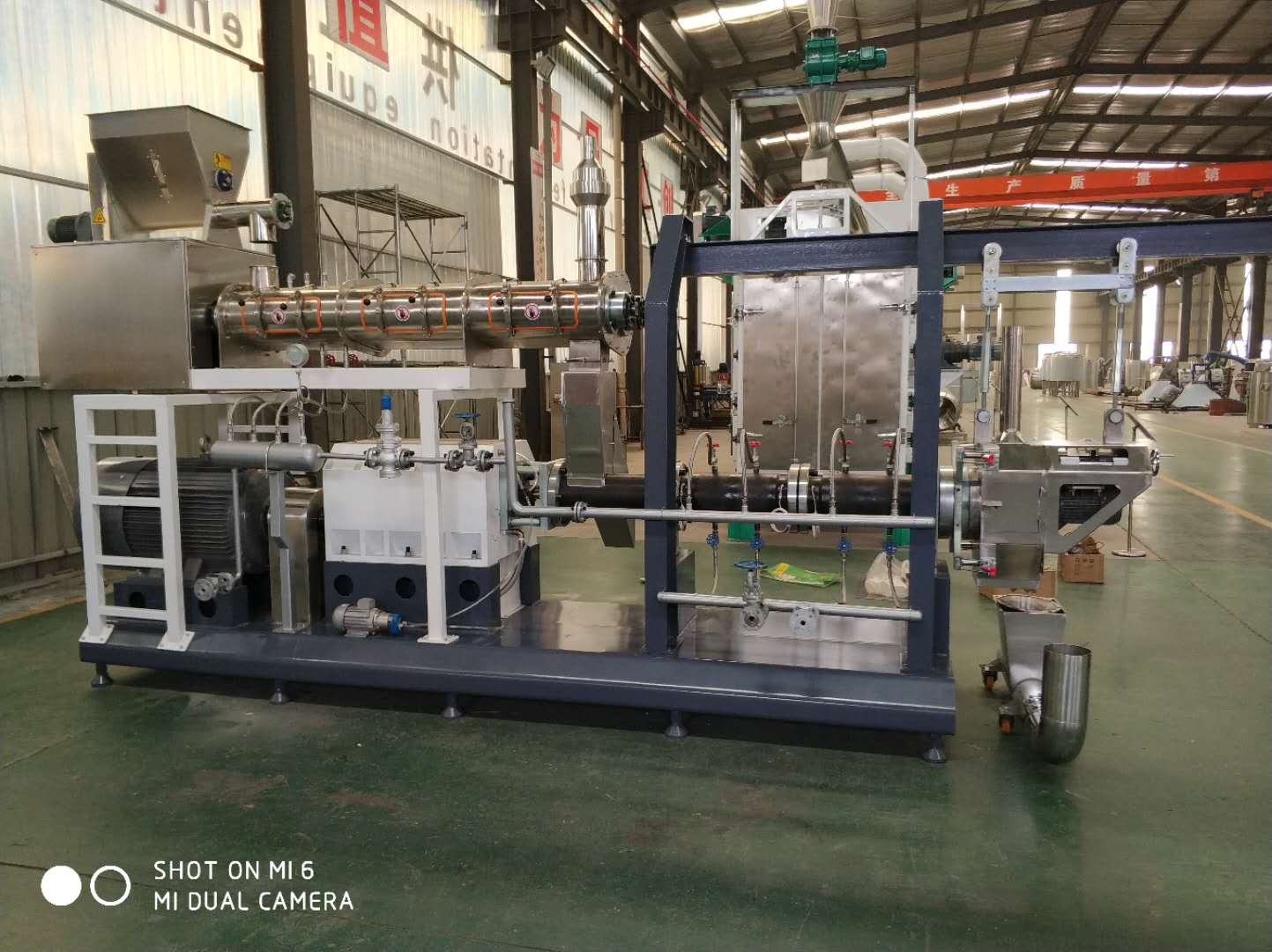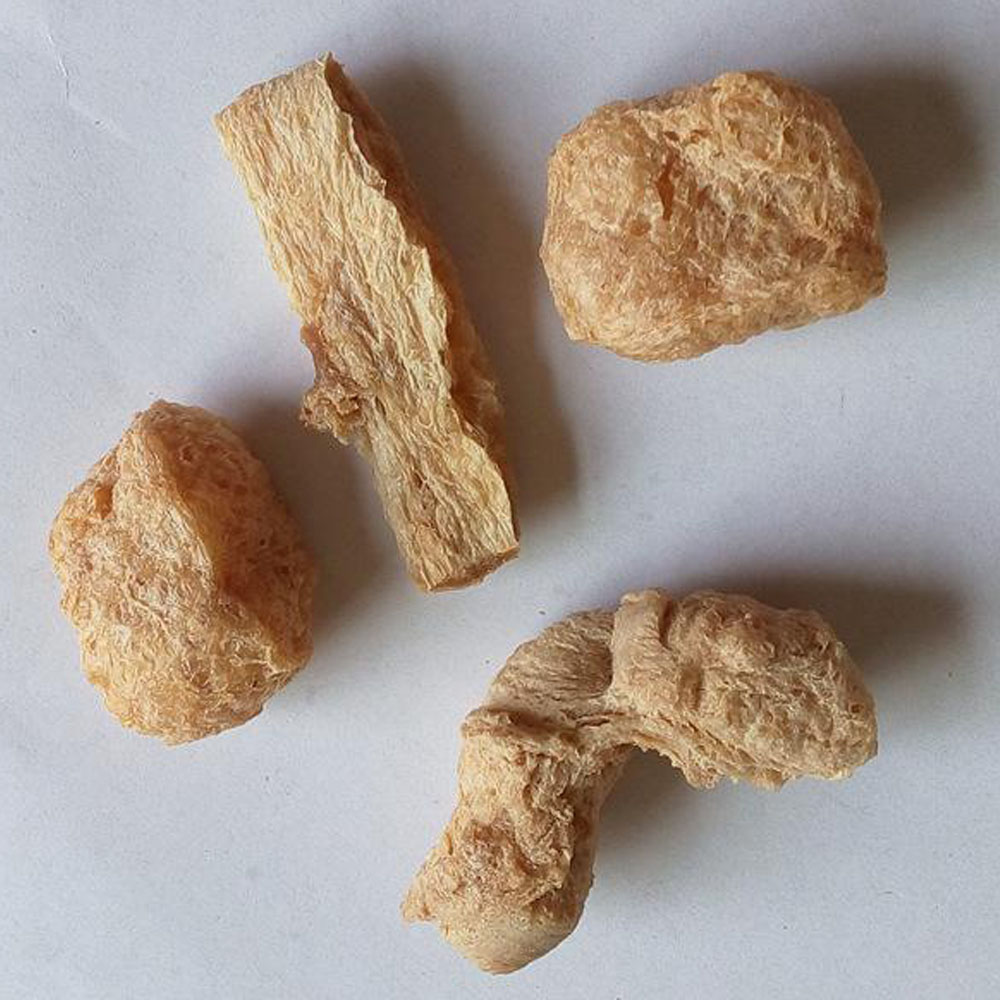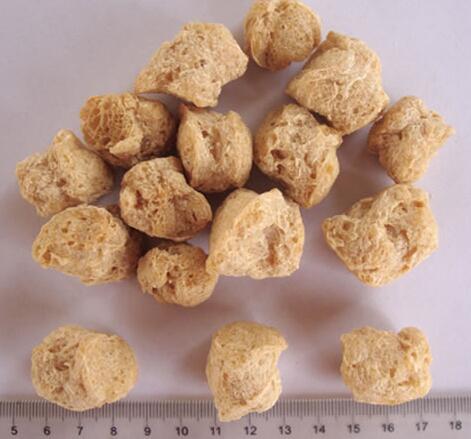 Dryer machine.
The dryer machine could take out the moisture of soya meat proteins.
Energy demand: Gas. Electricity. Diesel. Steam.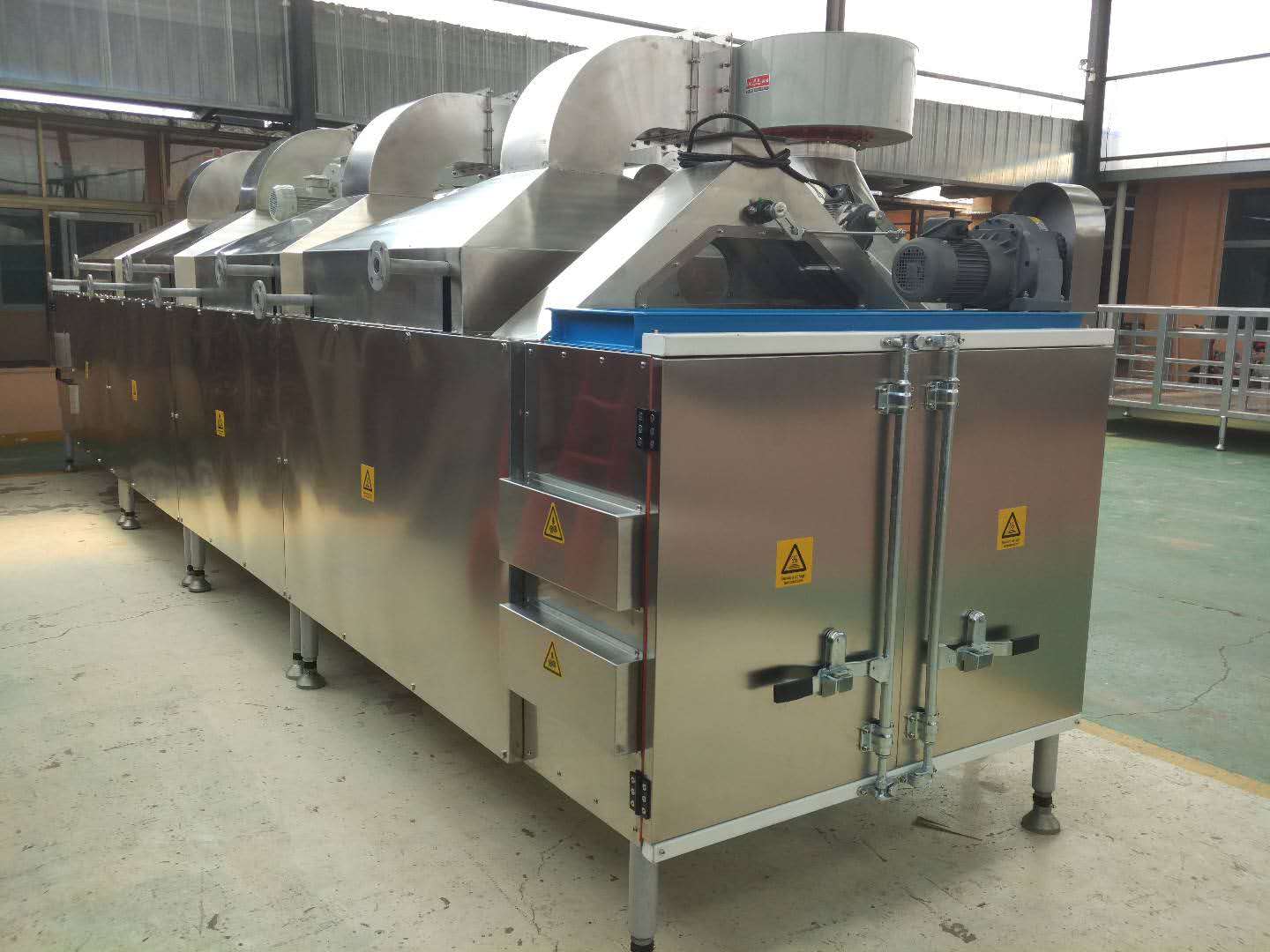 2. The capacity of the double screw extruder machine for vagan soy protein chunks.
AVN 65 meat protein machine line has capacity 100 kg per hour.
AVN70 meat protein machine line has capacity 200 kg per hour.
AVN85 meat protein machine line has capacity 400-500 kg per hour.
AVN90 meat protein machine line has caapcity 1000 kg per hour
Welcome email us on vagan soy protein chunks project.
Video showing