DETAILS
Automatic meat batter and breaded machine tempura machine
The batter and breaded machine can bread crumbs popular on the market, such as burger patties, Maile chicken nuggets, fish-flavored burger patties, potato pie, pumpkin pie, meat skewers, etc.
After batter, the product enters the lower mesh belt, and the bottom and sides are covered with bread crumbs on the products. The bread crumbs flowing from the upper hopper cover the upper part of the product and are pressed by the pressure roller (the thickness of the bread crumbs on the upper and lower mesh belts can be easily adjusted). Drain the excess bread crumbs in the wind.
Materials: tempura batter, bread crumb.
Products: hamburger meat, chicken legs, shrimps, sea foods, beef, chicken meat, hash brown and so on.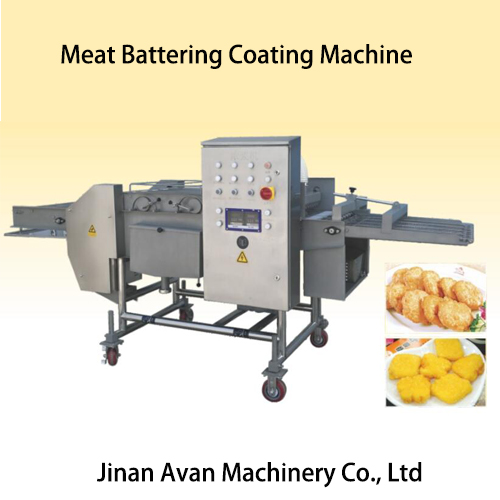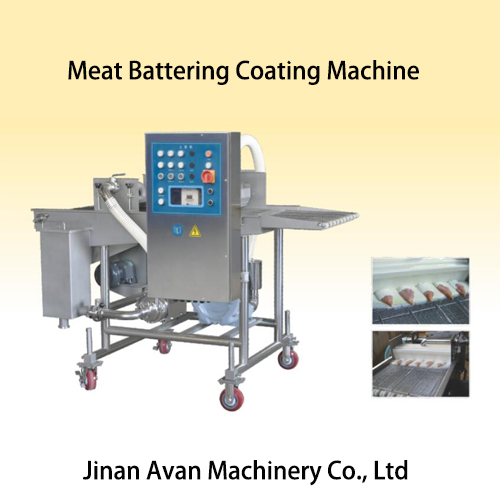 Machine specification.
| | | |
| --- | --- | --- |
| Model | 400 | 600 |
| Belt width | 400mm | 600mm |
| Belt speed | 3-18m/min | 3-18/min |
| Input and output height | 1050~50mm | 1050~50mm |
| Power | 2.6 kw | 2.6kw |
| Dimension | 1780*850*1450mm | 1780*1050*1450mm |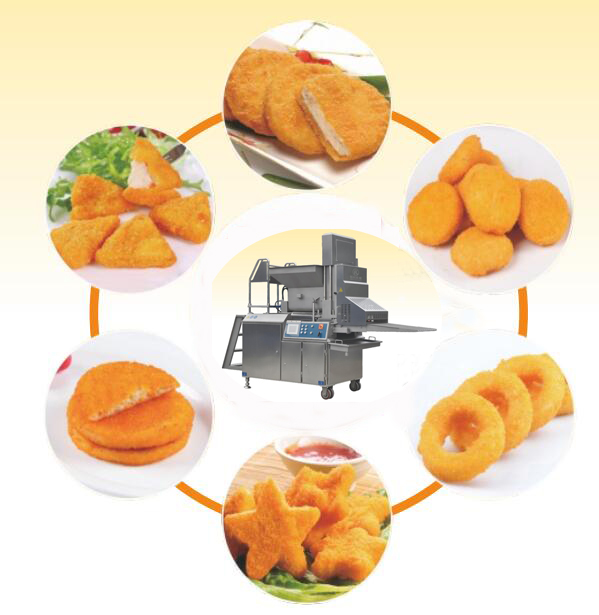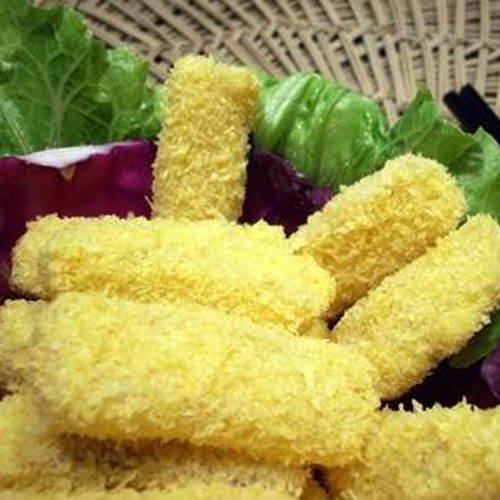 Panko is a variety of flaky bread crumb used in Japanese cuisine as a crunchy coating for fried foods, such as tonkatsu.

Breading (also known as crumbing) is a dry grain-derived food coating for a piece of food made from bread crumbs or a breading mixture with seasonings. Breading can also refer to the process of applying a bread-like coating to a food. Breading is well suited for frying as it lends itself to creating a crisp coating around the food. Breading mixtures can be made of breadcrumb, flour, cornmeal, and seasoning that the item to be breaded is dredged in before cooking. If the item to be breaded is too dry for the coating to stick, the item may first be moistened with buttermilk, raw egg, egg wash or other liquid.
Breading contrasts with batter, which is a grain-based liquid coating for food that produces a smoother and finer texture, but which can be softer overall.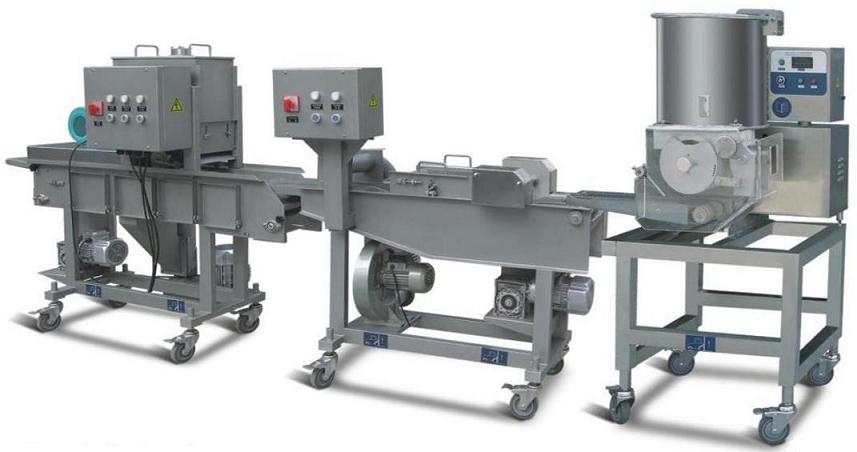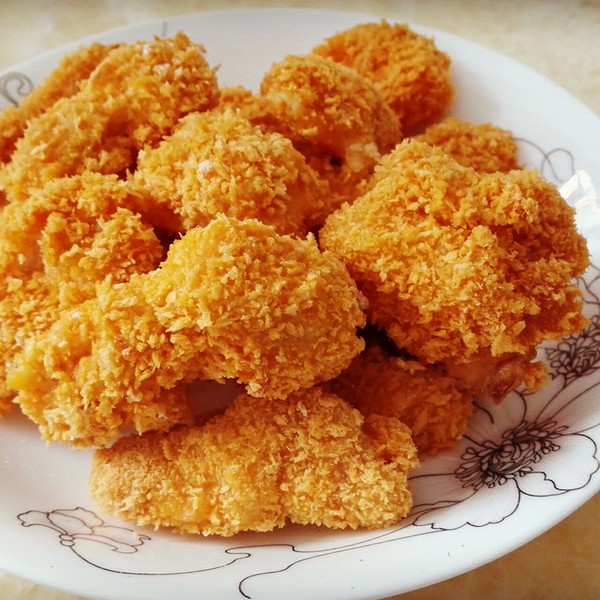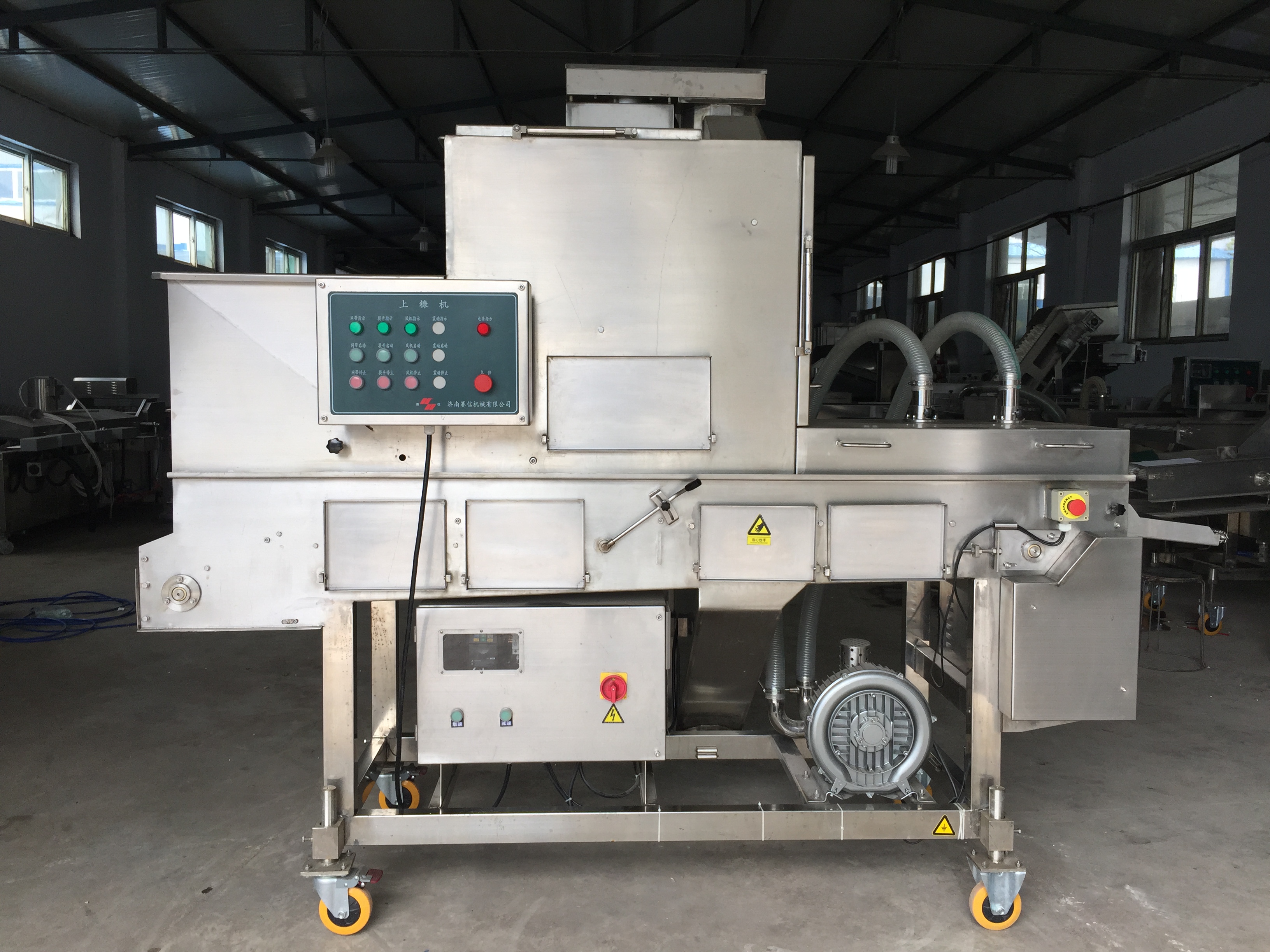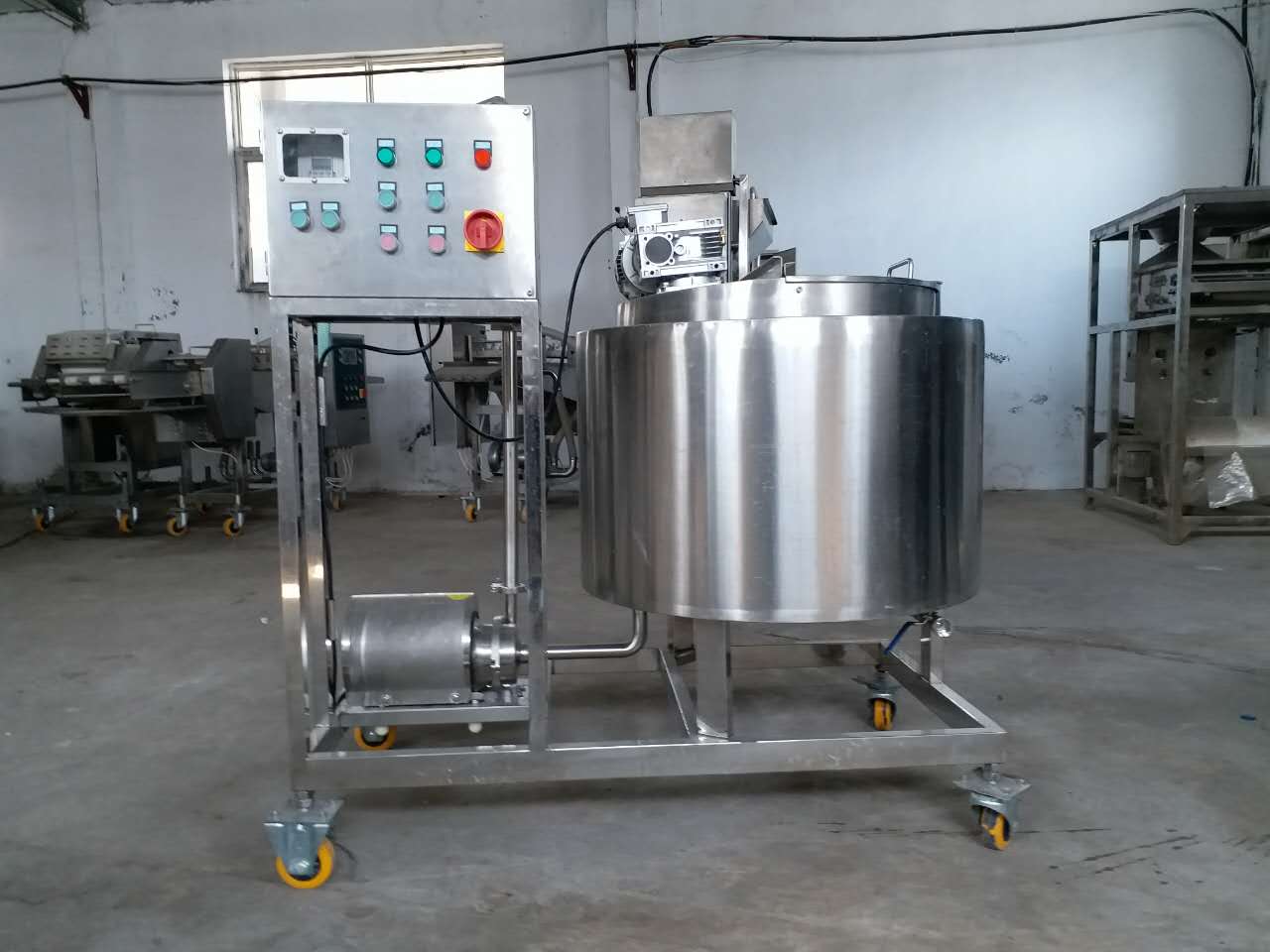 Video showing.