DETAILS
Dog treat chewing gum machine
Dog chews are usually made into bones and strips. They are a type of snack specially developed for pet dogs.Dogs have the need to chew and bite during their growth, while chewing can maintain oral health and avoid the formation of plaque and calculus. Dog oral care, on average, each dog will take 127 chews a year.
The double screw extruder and single screw extruder could produce the new dog chew with wheat flour and nutrition element. The different moulds could produce different dog chew shape products. Like bone shape, bar shape, small heart shape and so on. The dog chews machine line includes mixer machine, conveyor, extruder machine, conveyor, cutter machine, dryer machine.
Machines: automaticly working.

Worker: 3-5 labours.
Workshop: 800-2000 ㎡.
Power: 90 kw.
Dog Chew Length: 10-150mm. Cutter machine control the length.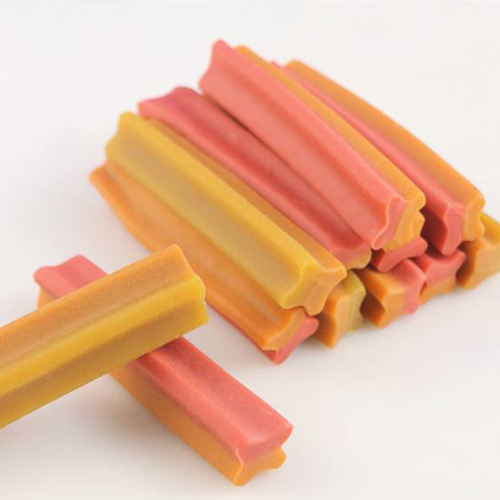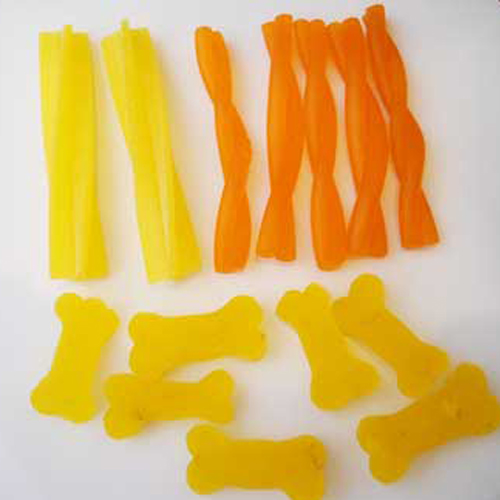 Dog Chew Machine Capacity.
AVN65 double screw extruder machine has capacity 100 kg per hour
AVN70 double screw extruder machine has capacity 180 kg per hour.

AVN100 single screw extruder machine has capacity 90 kg per hour.
The double colour dog chew needs two extruder for two colour materials.

Dog Chew Machine Flow Chart.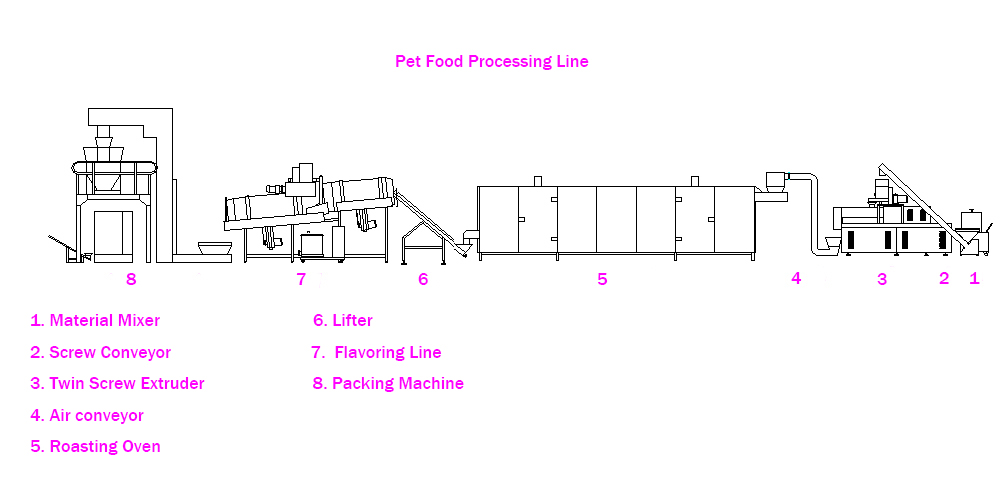 Machine pictures.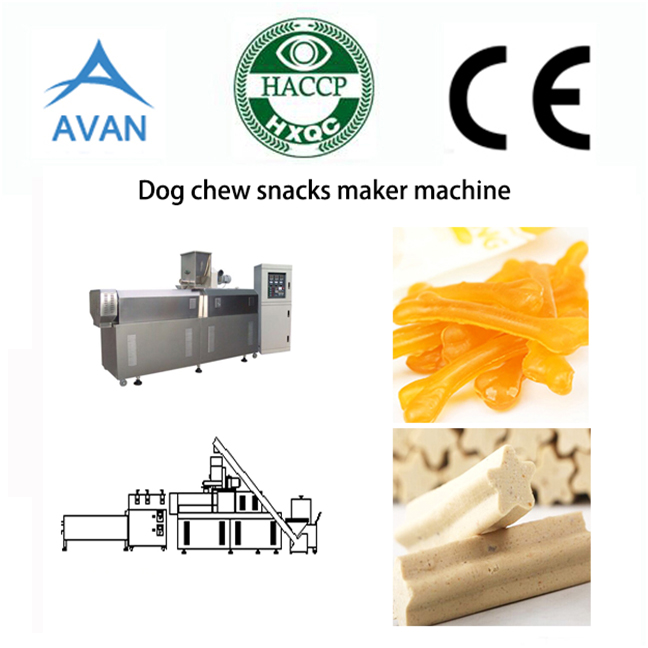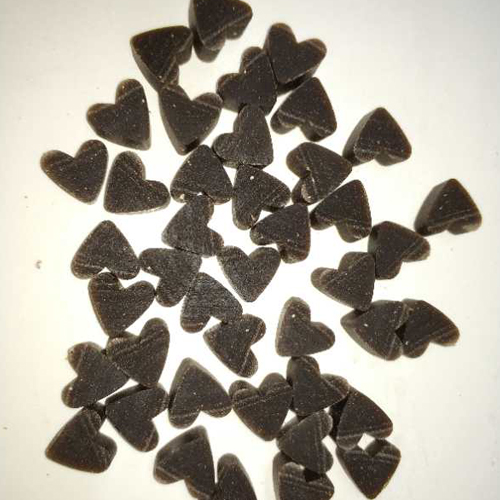 If you have plan to start the dog chew project, welcome contact with us.

Video showing.