DETAILS
Automatic dog food machine- Pet feed making machine
1. Dog Food Machine Introduction.

Pet dog machine line adopts the double screw extruder producing technology. The extruder could cook the materials to help animal on digestive absorption. Nutrition element could be added into feed to improve the quality. This animal feed capacity is optional to suit different needs. Also dog feed extruder could produce different shape products with moulds.
2. What machines include in the dog food machine line.
a. Mixer machine.

b. Conveyor machine.
c. Extruder machine. The pre-conditioner is needed to pre-cook the materials, using steam energy.
d. Conveyor.
e. Dryer oven.
f. Flavoring machine
g. Cooling conveyor
h. Packing machine
3. Raw materials on animal feed, dog food.
Corn power, rice powder, bone meal, fish meal, soya meal, meat powder other nutrition element.
Normally we add 20-25% water inside the raw materials.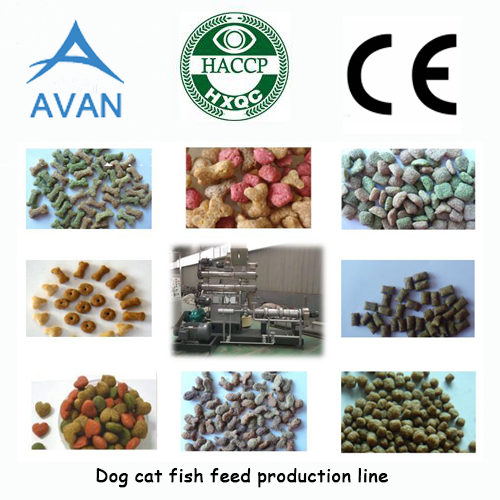 4. The capacity choosing.
AVN65 machine line has capacity 120-150 kg per hour. It suits on new business, like animal feed factory, animal feed farm.(Bird farm, dog farm, fish farm and so on.)

AVN70 machine line has capacity 200-250 kg per hour. It suits on most factory.
AVN85 machine line has capacity 500-800 kg per hour. This is bigger dog feed extruder.
AVN95 machine line has capacity 1000-1200 kg per hour.
AVN100 machine line has capacity 2000-2500 kg per hour.
5. The choosing on dryer oven machine.
Normally the water is necessary on extruder animal feed producing, but water will short store time. So there is a dryer inside the production line.
Dryer oven machine could be gas energy, diesel energy, steam energy, electricity energy. Which energy is low in cost and convenient, which one is first choose.
As moisture is high in dog feed, fish feed. We supply the hot air recycle system dryer oven, more energy saving, high speed to get setting temperature.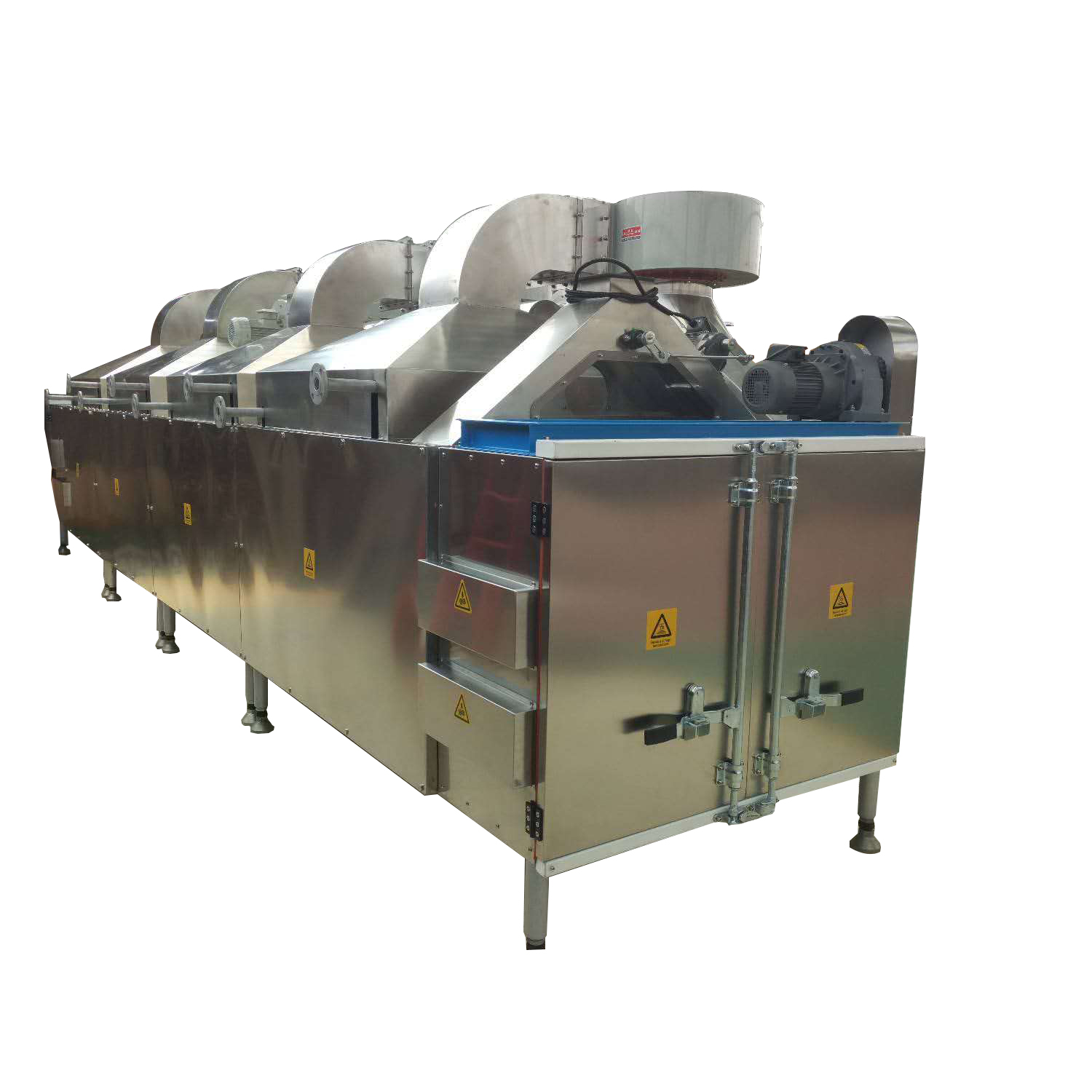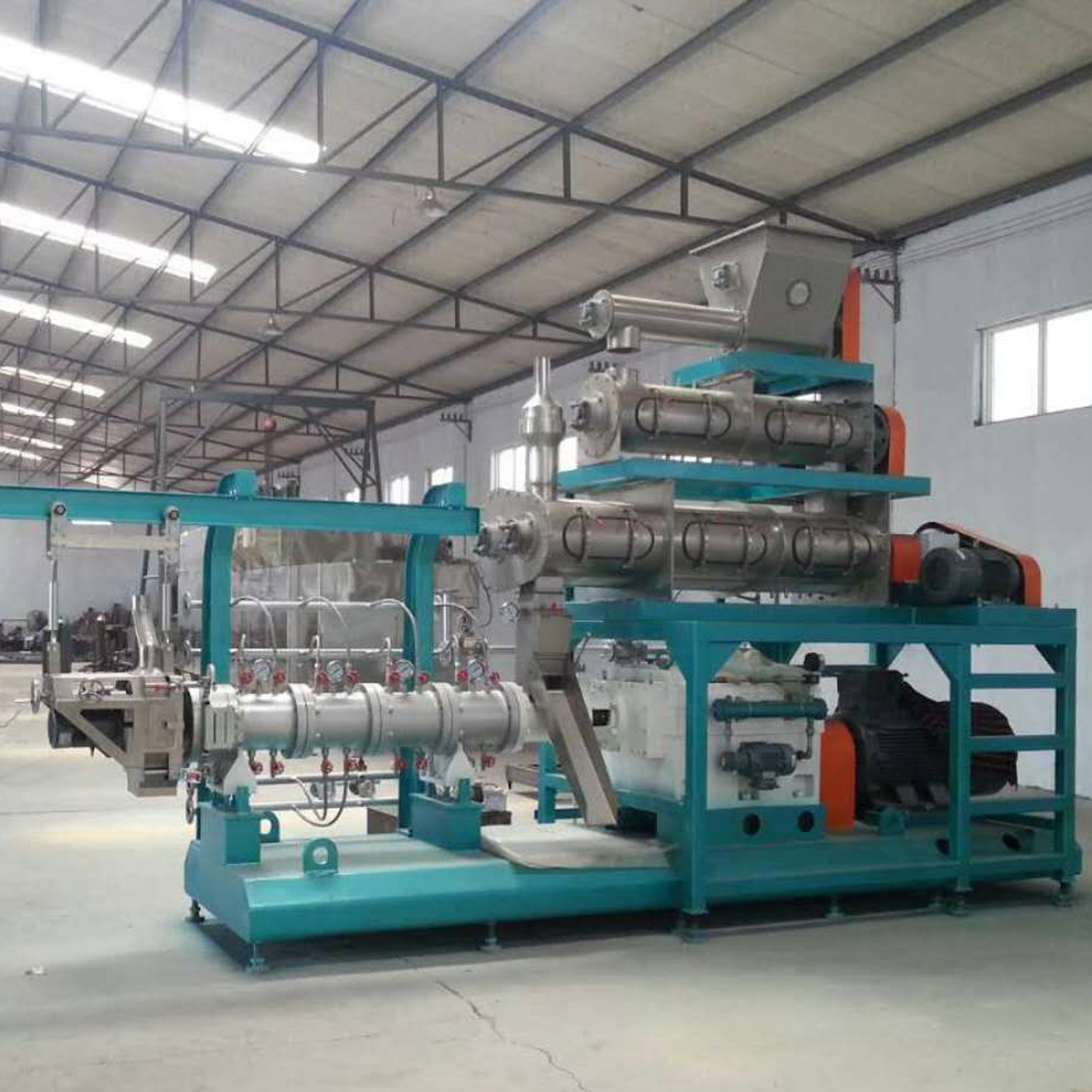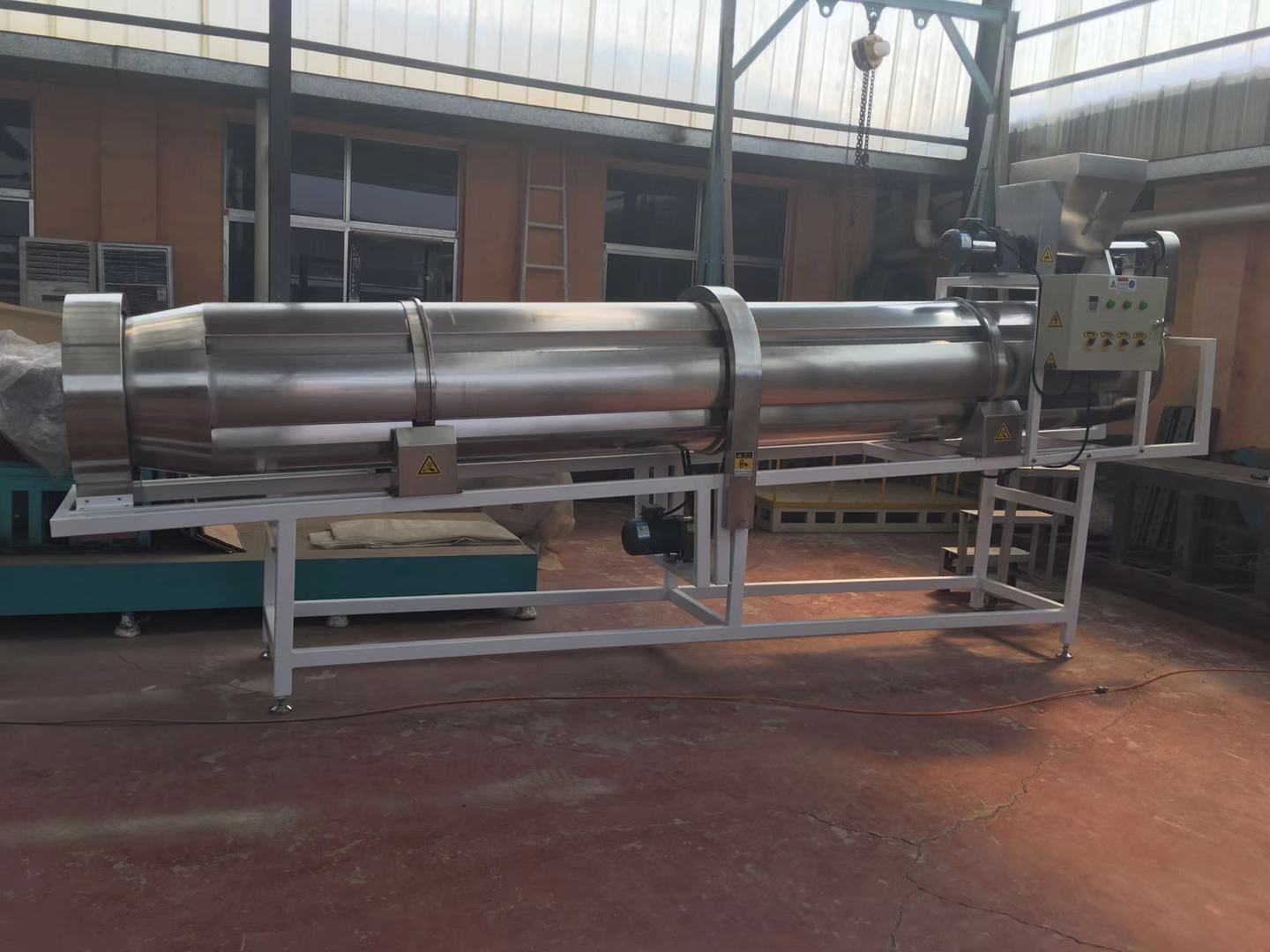 If you have plan on animal feed, dog feed, bird feed, cat food project. Welcome to inquiry us on that.

Video showing.