DETAILS
Snacks food dryer oven machine
Snacks food dryer food dehydrate machine Introdcution.
Mostly products producing needs water in the raw materials, the dryer machine is professional on food processing dehydrating before store. Also the farm grain products needs drying before next step. Our dryer oven machine is well designed to make dehydrating.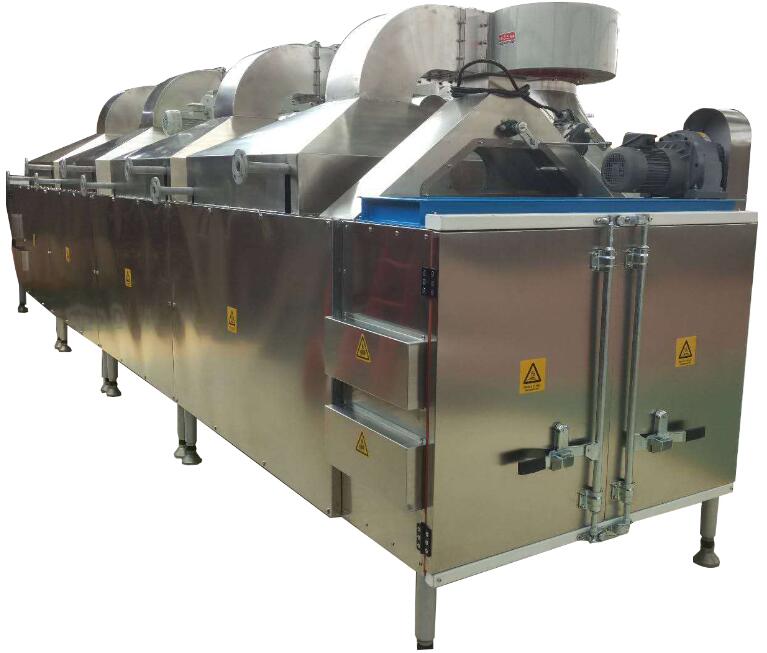 The dryer machine energy.
①Liquefied Natural Gas (LNG)、②Liquefied Petroleum Gas (LPG)、③Diesel、④Heat Transfer Oil、⑤Steam
Different energy could be used on the dry dehydrate machine, as different area has different energy price and supply. AVN dryer machine could adopt all these energy according to customers requirement.
The temperature of dryer machine.

As different products needs different dryer temperature, AVN dryer machine is designed on different temperature area, from 40 degree to 200 degree. The pellet snacks needs low temperature drying, so the matched machine control temperature about 80-90 degree, and belt speed is low to avoid broken.
The capacity of dehydrate machine.
The capacity of dehydrate machine is match on the machine line from 120kg per hour to 2 tons per hour. The belt width and belt layers include the capacity. Like 3 layers 3 meters, 5 layers 5 meater.
The voltage of dryer machine.
220V 60Hz in three phase. 380V 50Hz in three phase.
Products could be produced on dryer oven machine.
Food * Puff snacks. *Fish feed. * Animal food. *Soya protein. *Nutrition powder. *Breakfast cereal. And so on
Farm products. *Vegetable. * Chili. *Grain. * Flower And so on.
Chemical products.